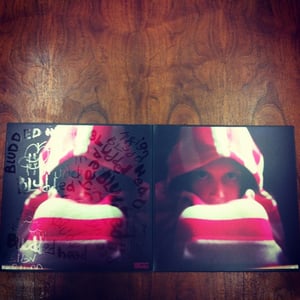 $

20.00
Limited edition, 180g vinyl, deluxe UV matte jackets, printed inserts, and purely analog in every step of the recording and production processes, with a download included.
Recorded at Electrical Audio in Chicago at the completion of an East Coast tour and in the midst of frontman Nevada Hill's battle with life-threatening cancer, "Reign in Bludd" picks up where "Bludded Death"(released earlier this year via SGG) left off in terms of desperation and, ultimately, true catharsis.
Still present are the contributions of Hill's young daughter Gillian in both concept and presentation and, on this record even more so than on previous efforts, that presence carries an undeniable weight given the circumstances under which these songs were conceived. Time is stretched further, space is torn farther apart.
Included is a cover of "Pea", by our friends in the beloved and legendary NYC group Codeine, a song that means even more to us now knowing the relationship Nevada has had with it throughout his treatments.
Bludded Head's finest moment captured on the perfect format.
SGG-036