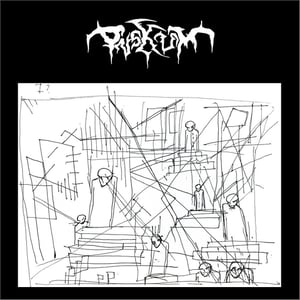 $

15.00
Obscure Origins proudly announces the release of Ovskum's ATTO III.
Atto III is Ovskum's first full-length vinyl release, reuniting the three "actions" released on the '2006' MC (via Insikt) with the fourth (released on a split CD-r via Irminsul). Limited to 490 copies, the LP also includes a large (7"x7") 20-page booklet of drawings by Morte404, the artist whose illustrations have consistently accompanied Ovskum's invocations.
Ovskum are Raw Black Metal from Fano, Italy.
no friends, no MP3s