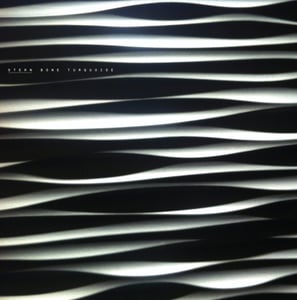 $

15.00
Includes download.
Bone Turquoise is the brainchild of Brooklyn musician Chuck Stern who has been recording music under the Stern name since the end of his previous band, Time of Orchids (immortalized with releases on John Zorn's Tzadik label and Cuneiform Records). Conceived as a solo project, Stern has expanded now into a band that includes Toby Driver (Kayo Dot, Vaura, Secret Chiefs 3), Keith Abrams (Kayo Dot), and Tim Byrnes (longtime collaborator of Kayo Dot, Candiria, and more).
Chuck describes the sound aptly as "alien pop." Bone Turquoise is an album of almost-normal songs whose normalcy is consistently soured by unexpected notes and rhythmic derailments. It is a brilliant push and pull: the gentle and lush turns icy and dissonant, without warning, then returns. There are no satisfying ends nor total collapses, just a slow dance on the line between the two. Chuck's rich, soaring voice leads the way – Shudder To Think's Craig Wedren is one reference point, as is Mike Patton in his best crooner mode.
Wedren's greatness is reflected in the lyrics as well, some of which have all the startling abstract beauty of lines off Pony Express Record. From the title track: "A deviant streak / Bone turquoise, the meek / Return of the crew / A staunch vessel / For, you come about and open floodgates wide / How you stand beside me with your hand in mine / Bone turquoise."
Ultimately, "cinematic" is a good word for Stern. Chuck names the scores of Ennio Morricone as an influence and claims Bone Turquoise to be based on a sci-fi screenplay yet to be made into a film. The songs are fully immersive in their unpredictability, their winding paths holding the listener captive as if in a movie theater seat, transfixed in the throes of ineffable thoughts and feelings.
Bone Turquoise was recorded and mixed by Marc Goodman and Daniel Schlett at Strange Weather Studio (Liturgy, The Men, DIIV). The album follows 2012's Entitlement EP, recorded with the same lineup. Prior to that are three releases recorded solely by Chuck.
The cover art was created by Ian Anderson of The Designer's Republic (Aphex Twin, Pulp).
Stern is an exciting, strange force in the Brooklyn scene, in the same orbit as bands like Psalm Zero, Mick Barr and his many projects, and of course, Kayo Dot.
"Time signature-dizzy art-metal deconstructionists"
–Village Voice
"The strange, aqueous nature of the music that Stern offers on its new record becomes a lot less unexpected when you realize that the band includes Toby Driver the scary genius behind Maudlin of the Well and Kayo Dot... The album is full of pop-like tunes, all hip-checked sideways and left to melt in the summer sun."
–Decibel
"Stern draw on everything from avant-garde metal to film scores in forging their self-described 'alien pop' sound... Off-kilter structure and shifting rhythms could fit right into Kayo Dot's 2014 darkwave exploration, Coffins on Io."
–Invisible Oranges
"Stern has created a surreal hybrid of gothic rock, DC post-hardcore, progressive rock, and post-metal, with a strong Faith No More influence tossed in, and the end result is the extraordinary new album, Bone Turquoise. If you want a good indication of how surreal and enthralling it is, you can't do much better than 'Your Level Best,' a weirdly gloomy track that slogs along like a dirge sung by a lunatic."
–PopMatters
Chuck Stern
Toby Driver
Tim Byrnes
Keith Abrams
New Atlantis Records
2015